Automation is the use of techn
ology to accomplish a task with as little human interaction as possible.

Customers expect more flexibility than ever in terms of support. Some customers prefer email, some like to open tickets on a service portal, some like SMS or web chat, others like the convenience of a phone call. This is where the importance of automation comes into play.

contact us
We provide you the best!
"Amazon Connect Contact Center Services and Salesforce work together to provide the necessary foundation for your organization's customer service experience."
Supercharging customer service innovation and support innovation through Salesforce Omnichannel, Einstein Chatbots and Amazon Connect
Customers can connect with support team when and how they want to engage.

Automated Chatbots that leverage Natural Language Processing to comprehend customer inputs, and handle them by providing what they require
Amplify support innovation and operational efficiencies through Queue-Based Routing, Skills-Based Routing and Amazon Connect Integration.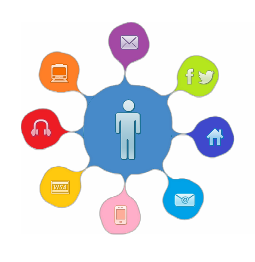 Omni-Channel currently supports leads, cases, chats, sms, whatsapp, facebook messenger, inbound calls, SOS video calls, social posts, orders, and custom objects with the goal of getting the right work to the right person who has the capacity to help.
Omni-Channel is "all channels" in that it allows your customer service agents to handle customer concerns via any and all channels with one consistent experience.
Omni-Channel is a tool that sits inside of either the Sales or Service Console that, once enabled and configured, automatically pushes work to users in real time. A true omnichannel customer service center allows your customers to connect seamlessly with your support staff using multiple channels. At the sametime, your support agents have immediate access to a holistic picture of the person they're about to help.


From a service perspective, omnichannel comprises of three C's: complete, consistent, and connected.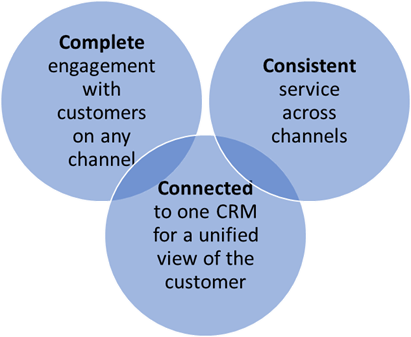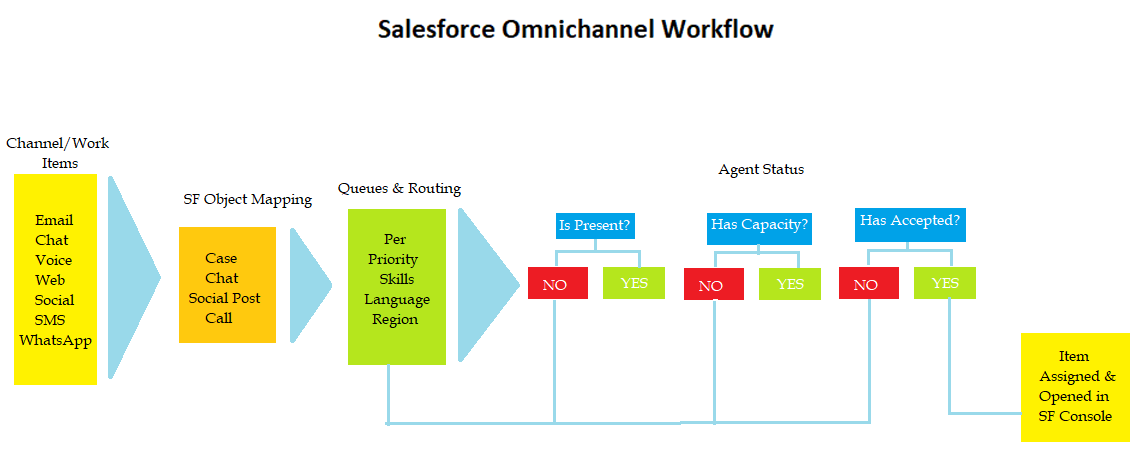 Omnichannel is "all" in one.

Automatically assist agents in routing different types of jobs.

Allows customer service agents to manage customer concerns through consistent experience across any or all channels.

Aims to integrate into a single system and provide a seamless customer experience across multiple channels.

It gives customer service agents a holistic view of a customer's interactions.

Enabling them to answer questions more efficiently and effectively.

Once enabled and configured, automatically pushes work to your users in real time.

Supports leads, cases, chats, SOS video calls, social posts, orders, and custom objects.

Getting the right work to the right person who has the capacity to help.

Collect and unify customer data from diverse channels such as website cookies, shopping carts, mailing.

The Backbone of Business
More about pricing
Why social media can boost your omnichannel customer service?
3. Perfect place to acquire new customers.
1. Social media growth continues.
2. Customers prefer social media.
4. Social media offers the best of all.
Omnichannel Widget supports WhatsApp as a channel​.

Handle common customer queries.

Handle common customer queries.

Customers can initiate and continue conversations in WhatsApp from the Omnichannel Widget.

Users can click on the WhatsApp card on the widget homepage and start conversation.

Easily routed to other digital channels without losing the track of the previous conversation thread.

WhatsApp has the highest number of monthly active users. Therefore, it can give your business a chance to expand its reach and realize its true potential.

Omni-Channel chatbot
An omnichannel chatbot is an AI-enabled chatbot that provides customers with an integrated buying and customer support experience across all channels.
Helps when a customer service agent was not immediately available​.

Helps customers by automating conversations and interact with them through messaging platforms.

A customer could often self-serve simple answers via a bot with knowledge base.

AI can also route customer queries to the correct agent or department in the first place.

It provides customers with an integrated buying and customer support experience across all channels.

Speeding up the efficiency of the customer service organization and the customer's experience as well.

You can deploy and manage a single omnichannel chatbot across all devices and communication channels to offer consistent user support.
More about pricing
Customer service is very important
The reason for this is that today's consumer has the opportunity to design their own journey across an organization's touchpoints. Forcing a customer to stick to a single lane or to go back to the beginning every time they switch, has a negative impact on their experience, ​and may even prevent them from reaching the point of purchase.
Omnichannel customer service integrates text, social, email and instant messaging to provide a unified brand experience so that customers can switch between multiple channels and still experience the quality of service.
​Modern consumers do not see brands as siloed entities​.

They live in "real time" and are accustomed to receiving real-time responses within their personal communications.

They want to be able to interact instantly with a brand online, via mobile and in the physical store.

Customers get a consistent experience regardless of where they are or which device they use.

It allows a seamless transition between channels and have the same experience the whole way through.

It helps build connections with your users and delivers an overall great customer service experience.

Provides an integrated customer experience while ensuring greater customer satisfaction and a better brand image.

Omni channel customer service is all about delivering a more cohesive, integrated customer experience, free of restrictions no matter how a customer reaches out to you.
Why businesses are adopting an Omni-Channel strategy?
Increasing the productivity and job satisfaction of your customer service agent.
Improving the likelihood of purchase and increased customer satisfaction.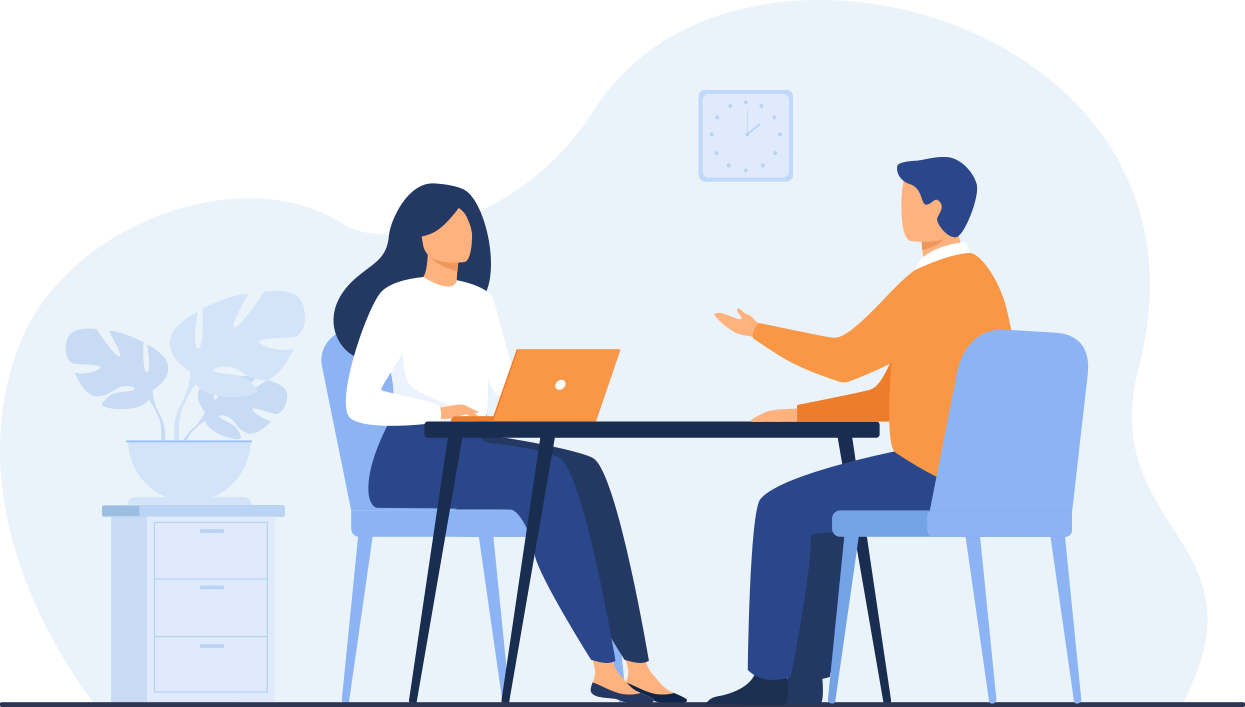 Improve customer lifetime value.
Faster resolution rate.
Enhanced customer experience.

Streamline customer journey for better insights.

Focus on increasing personalized services.

Reduce customer churn.

Reach new customer segments.

Increase operational efficiency.

Increase sales.

Improve turnover.

Cost-saving.

"Omnichannel customer service is the solution for forward thinking businesses."
Improve customer experiences
You should know your customers' journey end to end to ensure you can provide them with the best experience.
Increase operational efficiency
Focuses on connecting a company's touch points, social, website, email and mobile.
You can easily reach your customers anywhere
Benefits businesses by enabling them to reach new customer segments.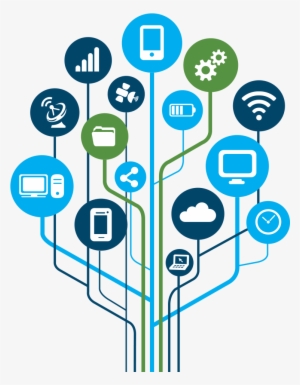 Improve customer lifetime value
Being able to improve CLV will guarantee greater revenue, open opportunities for new business, and – done correctly – can be a pillar of sales and marketing strategies.
Only need to collect customer data once
No need to worry about creating and implementing strategies for every channel.

Your team or products are just a click away
Automatically redirects all work items to agents based on the agent's ability, preference, expertise, etc.
Amazon Connect
Provides intelligent and embedded high-volume outbound communications across multiple channels, including voice, SMS, and email .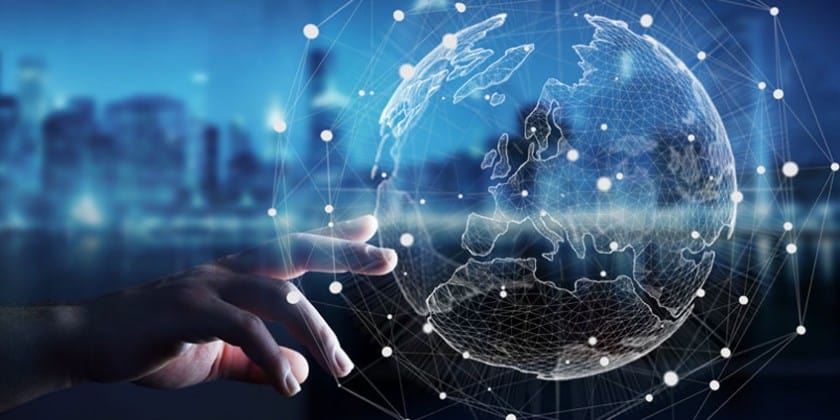 Lets You Build Reliable and Inexpensive Automatic Calling Services.

High-level intelligent and embedded outbound communication.

Build high-quality omnichannel voice and interactive chat experiences.
Efficient tools in one UI to deliver productive customer conversation and improve CAST.
Facility to accommodate tens of thousands of agents operating from anywhere.

More about pricing
Key benefits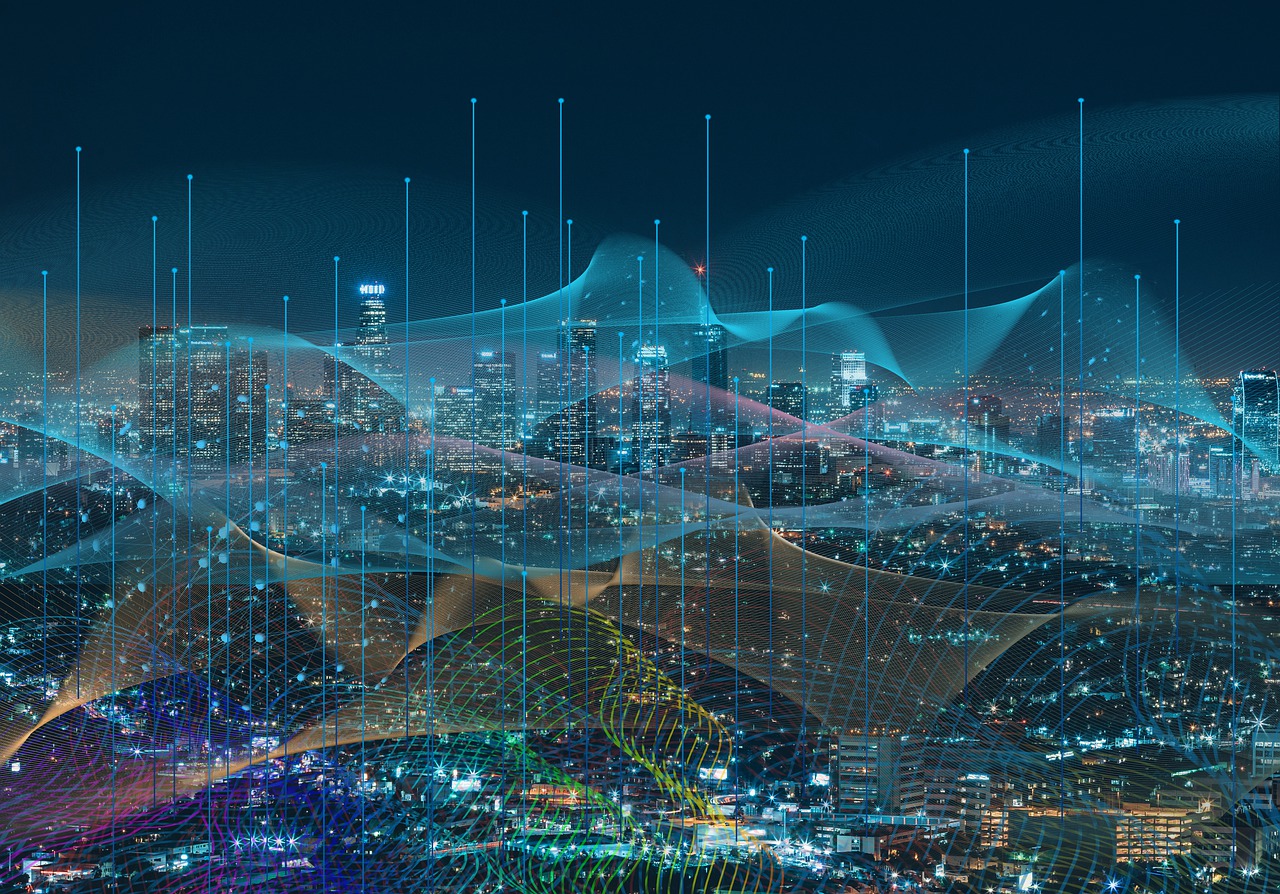 Better customer experience.

Provide superior customer service at a lower cost.

Increase agent productivity and customer satisfaction.

Support your customers from anywhere.

Empower your agents to be more proactive and productive.

Single intuitive user interface (UI) for contact routing, queuing, and analytics.

Find integrated customer profiles and recommended answers in real time.

Track follow-up tasks to quickly resolve customer issues.

You can quickly set up the ML-Powered Contact Center and make changes easily.

Your contact center can more efficiently communicate with customers across channels.

Supports customers with the same popular iOS messaging app they use every day.

Fast, secure high quality personalized customer service.

Easily scale up or down to meet demand.

Allows omni channel routing.

Amazon Connect Chat supports asynchronous messaging.
The Amazon Connect CTI Adapter for Salesforce provides the core integration between the two platforms. It embeds the Amazon Connect Contact Control Panel into Salesforce which provides telephony control as well as access to event data coming from Amazon Connect.
How Amazon connect integrates with Salesforce?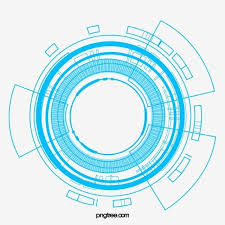 Install the Amazon Connect CTI Adapter.
Configure your Salesforce Call Center.
Whitelist Your Salesforce's Visualforce Domain.
Features
"Only pay for what you use with pay-as-you-go pricing."
Predictive dialer
This is designed to automatically call customers in a list while throttling outr​each based on agent availability, as part of high-volume outbound communications capabilities.

Sample Amazon Connect Wisdom
Provides the information you need to help reduce the time your agents spend on answers and improve customer.
Contact Lens for Amazon Connect
Enables you to better understand the sentiment, trends, and compliance of customer conversations in your contact center.
Amazon Connect Voice ID
Amazon Connect Voice ID provides real-time caller authentication and fraud risk detection which make voice interactions in contact centers more secure and efficient
Agent application
Amazon Connects agent application consolidates all agents features into one easy to use experience, helping to save your agents valuable time and increasing their productivity.

The Contact Control Panel Headline
Provides a single, easy to use communication interface for agents to receive calls, chat with contacts, transfer them to other agents, put them on hold, and perform other tasks.

Amazon Connect Customer Profiles
Brings information together from multiple applications into a unified customer profile to empower automated interactions and help your agents improve customer service.
Call recording

Amazon Connect also supports integrated call recording for agent evaluation.
Real-time and historical analytics

Amazon Connect offers powerful analytics tools, including a visual dashboard with customizable real-time and historical metrics.

Contact forecasting
Forecasting predicts customer service contact volumes with high accuracy in your contact center. It helps to improve capacity planning and agent scheduling.
Partner integrations
Amazon Connect has an extensive ecosystem of technology partners to provide integration ,that can be quickly deployed in just a few simple steps.
Simple self-service and contact flow builder
Amazon Connect contact flow defines the customer experience with your contact center from start to finish.

Target on-call productivity with Einstein intelligence.

Increase customer satisfaction with hyper-personalized service.

Reduce average call handle times with AI-powered recommendations.

Expedite call resolution with intelligent telephony.

Improve training with real-time insight for supervisors.

Amazon Connect CTI Adapter for Salesforce Services and Sales Cloud.

Configure screen pops based on customer data.

Automates contact center telephony functions like click-to-dial.

With only a few clicks in the AWS Management Console, agents can take calls within minutes.

Drag and Drop Contact Flow Editor lets you create effective and efficient customer interactions.

WebRTC browser-based CCP within the Salesforce Lightning, Console, and Classic CRM experience.

Ability to leverage both inbound caller ID screen pop-ups and outbound click to call/transfer/conferencing.

Supports integrated customer workflows between Interactive Voice Response (IVR), Automatic Call Distributor (ACD) and CRM.

Can scale your Amazon Connect contact center up or down, onboarding up to tens of thousands of agents in response to business cycles.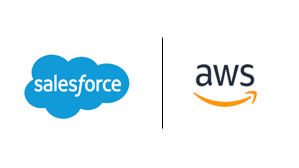 Benefits of amazon connect integration with salesforce.
US Address
1900 Campus Commons Drive,Suite 100, Reston,
VA 20191
INDIAN Address
NIRAST Solutions Pvt. Ltd., Amstor Building, Technopark Phase-1, Trivandrum-695581, Kerala
GET IN TOUCH
"Do not miss the opportunity ​to experience a real omnichannel customer experience, as a result you will get customers who are happy to give you business."
We can ensure reliability, low cost fares and most important, with safety and comfort in mind.